Mgame Korea recently launched Open Beta phase for their sci-fi hybrid MMORPG Argo Online last week. The hype for Argo Online is soaring high in Korea right now. Just a few days ago, the game has reached over 1.27 Million downloads on the client alone. The servers went up late last week on August 5th. Upon logging on to the servers earlier this morning, I found out that all four servers are STILL full! Argo Online is very successful due to it's continuous player feed back through out the consecutive beta and private testings it had.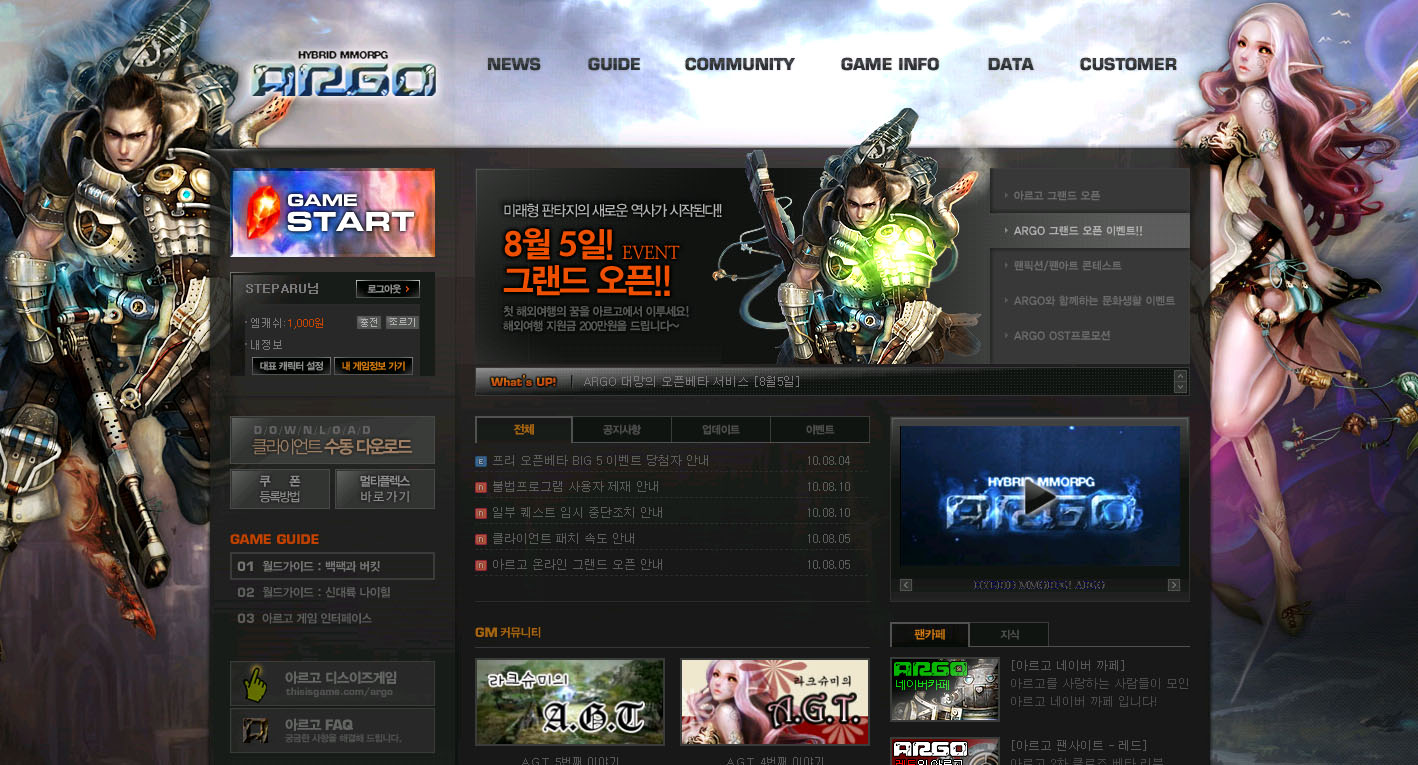 Argo Online Website!
Argo revolves around the rivalry between two groups, the Noblians and the Floresslah, who are in perpetual dispute over resources. The backpack, vehicle mounts, and first-person controls  make for a uniquely balanced gaming experience, a "futuristic fantasy." Argo Online is doing so well that it will be making it's way outside of Korea, expect Argo Online to come to Russia!
Developer: Mgame Korea
Game Publisher: Mgame Korea
Game Site: http://argo.mgame.com/