Blade & Soul Soul Online Weapon and Skill System 2.0 update just went live on the Test Server and it is pretty big in terms of game changing. I've always enjoyed playing Blade & Soul because most of the items weren't overpowered but with the latest Weapon and Accessories 2.0 Update, players can now start to upgrade any of their weapon beyond +10. Not only that, players can upgrade their accessories and stuff. In before a "gear rating system" is implemented next! Be one of the first to check out the upcoming new Blade & Soul content below.
Weapon and Accessories Upgrade System 2.0
+ 1~5 Upgrading
+ 6 Will need limit breaking item (Stone + Weapon Required)
+ 6~10 Upgrade Again
+ 10 Revolution Limit Break (Need Revolution Stone + Epic or Rare Required Depending on Weapon Type)
+ 11 Upgrade Again for Level 1 Higher Tier
I kind of don't like the 2.0 system, B&S is starting to sound like your average MMORPG with the whole upgrade to win type of game. Oh well, perhaps it might not be that strong like the current selectable weapons out at the moment. Nothing against Tera, but we all know what happens when someone has a fully upgraded super glowing weapon with perfect stats. Players can upgrade any epic weapon in the game so those that have overpowered ones, can become more OP, yikes! This update will most likely go live before the super big update so expect it soon? I think.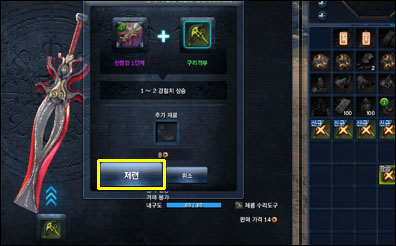 Skill System 2.0
Each skill will now have their own special sub menu and you can upgrade and enhance each skill further. Blade & Soul is starting to become a lot more complicated. The Weapon and Skill 2.0 might be PlayNC Korea's answer to players looking for a new "kind of end game" to keep them busy once they hit the max level?
Other Upcoming Updates in 2.0
-Simpler repairing system
-Crafting 2.0
-New Belt and Bracelet Slots
That should pretty much cover the upcoming update Weapon and Skill 2.0 Update. There are a lot of foreigners playing Blade & Soul, so if you want to try this update before it goes live, you will need to install a separate test client and login in the test servers. Not too excited about this update so I will probably skip on the lengthy test server client download. Hope this info was useful and see you guys in the game! That is when I am free. Lastly, I will most likely get asked this question. Yes, the test server is also P2P.
Developer: NCSoft Korea
Game Publisher: PlayNC Korea
Game Site: http://bns.plaync.co.kr/