Page 1 of 4
Black Desert Online is one of the hottest large scale MMORPG that is currently in development by Pearl Abyss. I've been craving for more information on this game so I decided to see if I can get an interview with the Pearl Abyss team. They were nice enough to answer a bunch of questions that I had about the game! Hope you have some free time on your hands because I have a very lengthy and visually appealing interview just for you guys! Packed with a bunch of new 1920x1080 HD pictures, come check out the latest news on Black Desert right below!
Black Desert First Preview Trailer
Q: Hello, it is nice to meet you! My name is Steparu, would you like to introduce yourself to the people reading this interview?
My name is KimDaeil, I am the director of various games like RYL (Risk Your Life), R2 (Reign of Revolution), and C9 (Continent of the Ninth) published by Hangame Korea. I have been a game developer for 13 years and resigned from NHNGames in 2010. From there, I founded a new company called Pearl Abyss Corporation around September 2010. As of the moment we have around 50 people who are currently working on this game. We have 30 graphics designers, 10 programmers, 8 project planners, and etc.
Q: Black Desert has received a lot of attention ever since Pearl Abyss released the first preview trailer, did you expect that your game to be this be popular?
We didn't expect our game to receive this much attention, we actually wanted wait out on publicly announcing this game since we wanted to develop more things. A lot of the new titles today have really good quality and the amount on detail on their games is really good. We thought that we shouldn't release too much information on our game just yet. GameOn Japan which is the first company that we made a publishing contract with suggested that we release some information about Black Desert Online on the same day we had our contract agreement. Then we decided to show off some of our games content to the public.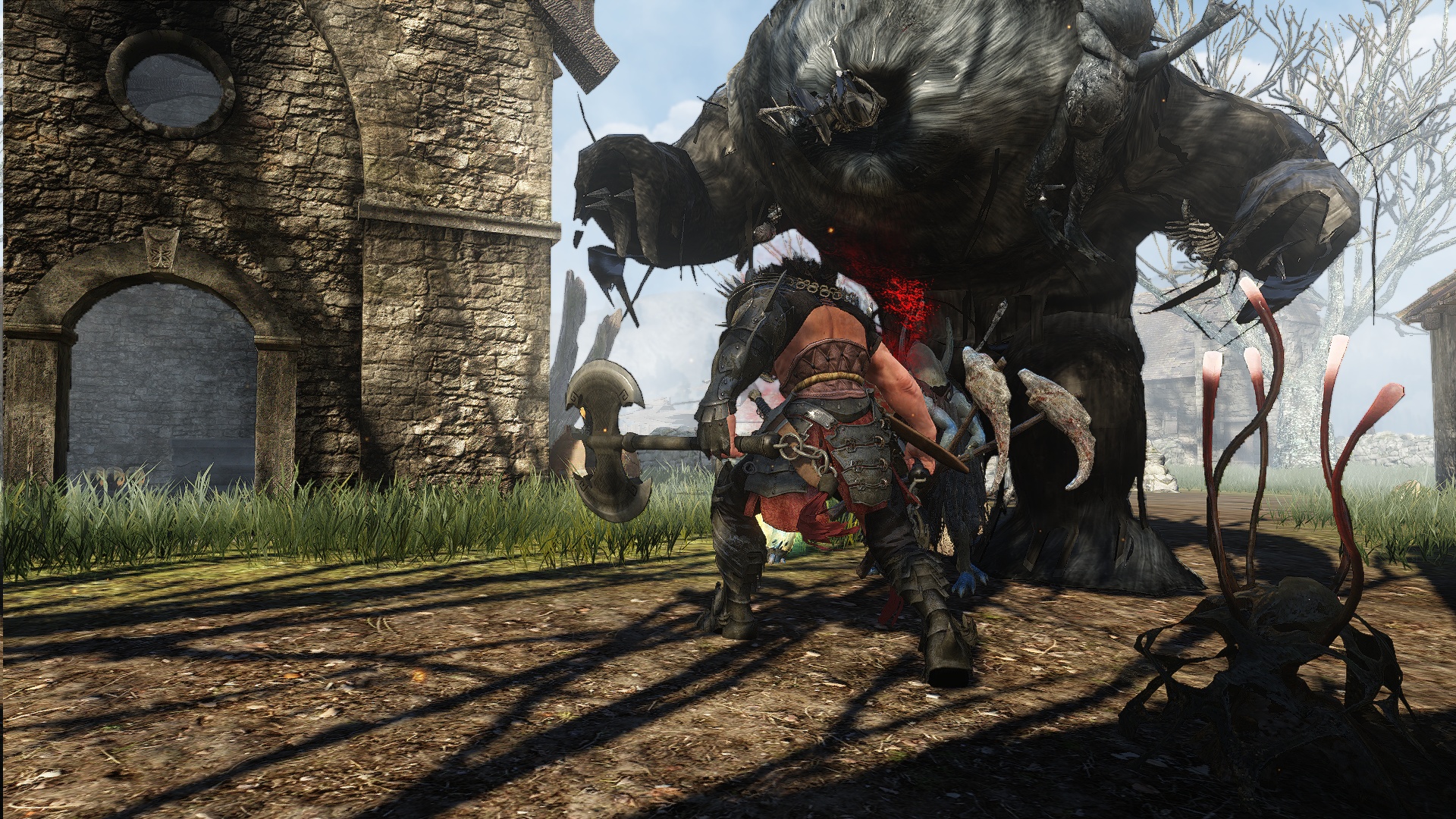 Q: I have been really curious as to what kind of game engine Black Desert Online is running on, would you like to tell me more about it?
Our company uses our own game engine we don't have a specific name for the engine just yet, but we are currently calling it the "Black Desert" because we are working on that game with it. Our company consists of a lot of veteran game programmers and developers so creating a new engine wasn't that hard. We needed a special engine just for Black Desert mainly because it is a seamless world and needed an engine that can render a lot of characters very fast and easy.
Q: In Black Desert Online is it possible for players to walk from one continent to the other without load time?
Black Desert has seamless world, so players can run around the world without loading.