Black Desert Mobile Media showcase had just ended and I'm here to shed some light on what's new what I know so far about Black Desert M! Starting with the juicy stuff. Pre-Registration has begun for the Korean version with both the CBT and official release planned early next year in January, followed by the Global version at a later date in 2018.
Black Desert Mobile takes place in a recreated world as the original version where players can explore the following regions Balenos, Serendia, and Calpheon. Black Desert M is a whole new game and you can't transfer or cross-play your PC version with this one. The mobile version also offers the same action-packed gameplay, deep character customization, world bosses, life-skills, and sieges.
Playable Characters, Combat, and Items
Users have the option to select and try a wide variety of playable characters ranging from Warrior, Ranger, Giant, Witch, and Valkyrie. Black Desert Mobile is a little bit different compared to the PC version as it's now a quarter-view MMORPG. The game does offer the usual lock-on and auto-play feature that's popular in Asia at the same time they mentioned that this feature may or may not be removed in the GLOBAL version. Black Desert Mobile will NOT have Gacha system. The awakening system won't be available for the mobile version~!
World Bosses & Enhancing
The world bosses in the game spawn at a specific location and anyone who meets the level requirements are able to participate in the world boss. You can see a short gameplay of the boss battle video below from Thisisgame Korean News. The boss dropped enhancing stones! Speaking of enhancement, the mobile version won't have the stack system that the PC version had, it will have a better version where players can decide the success rate and see the actual percentage. Hmm, so I'm guessing it might have a system where you can add more enhance stones to increase the rate or something. When you obtain new items, it will inherit the enhancement of the previous items. Sounds very convenient~!
Character Customization
Black Desert Mobile's unique customization system lets players create and personalize their own character to their style. The outcome varies in numerous ways with the in-depth sliders, colors, hairstyles, and more. Time to spend hours on my character customization all over again~!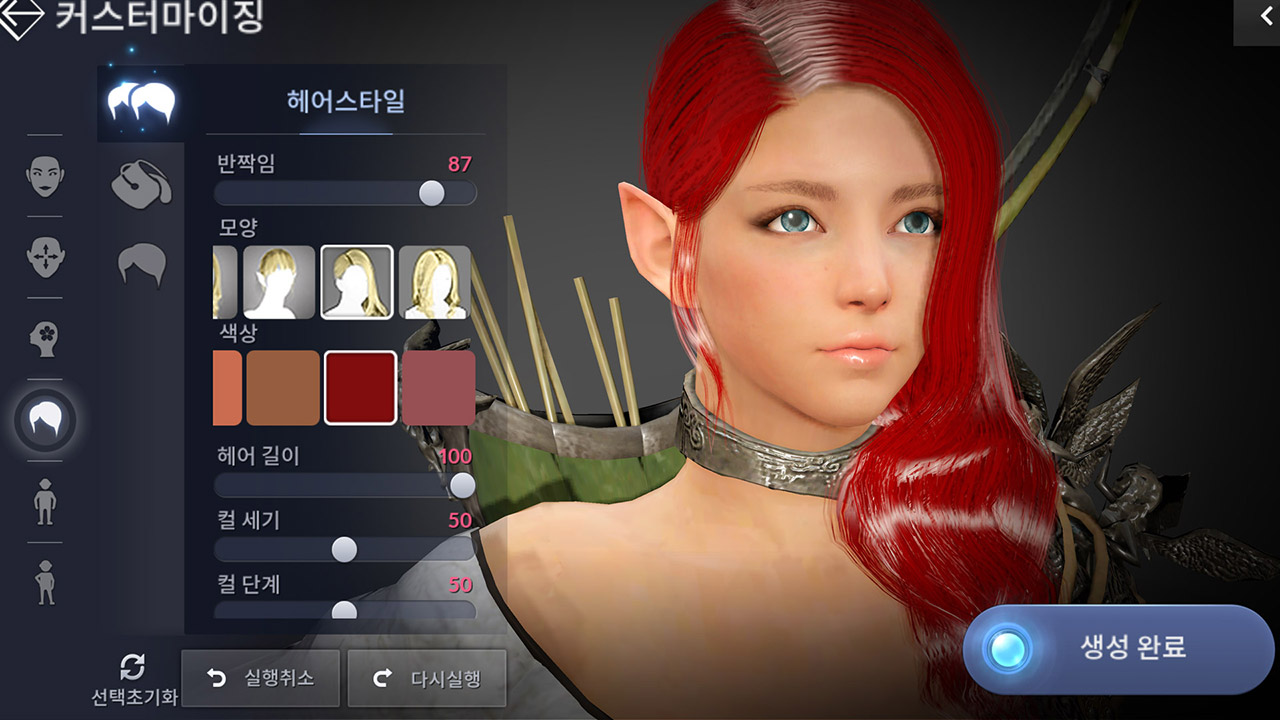 Siege Content GvG / World Field Cap
Black Desert Mobile's PvP content leans towards to the Guild features where players must work together and conquer other guilds through siege battles. Players must use siege weapons and other utilities strategically to help them win! Examining the image below, it looks like an instanced battle. The game currently supports 30-40 users in one zone or field areas, they're still testing overload capacity. The minimum amount of players in the field may finalize to 30+ in the future. From the way that was described, it doesn't sound very seamless like the original.
That's pretty much it, there are life skills and stuff, but too lazy potato to cover em. As for the payment model, it doesn't mention anything concrete, but from what I've heard and read, it's most likely going to be f2p with random packages, just a guess! Pearl Abyss is going to be translating their live stream in English soon, so you can probably check that out on their Official Facebook Page. Anyhow, have a nice a day with many meows!
Demo Gameplay: Thisisgame
Game Site: https://www.blackdesertm.com